Event Details
2023 Special Beginnings: Breastfeeding Class
About This Event
Details: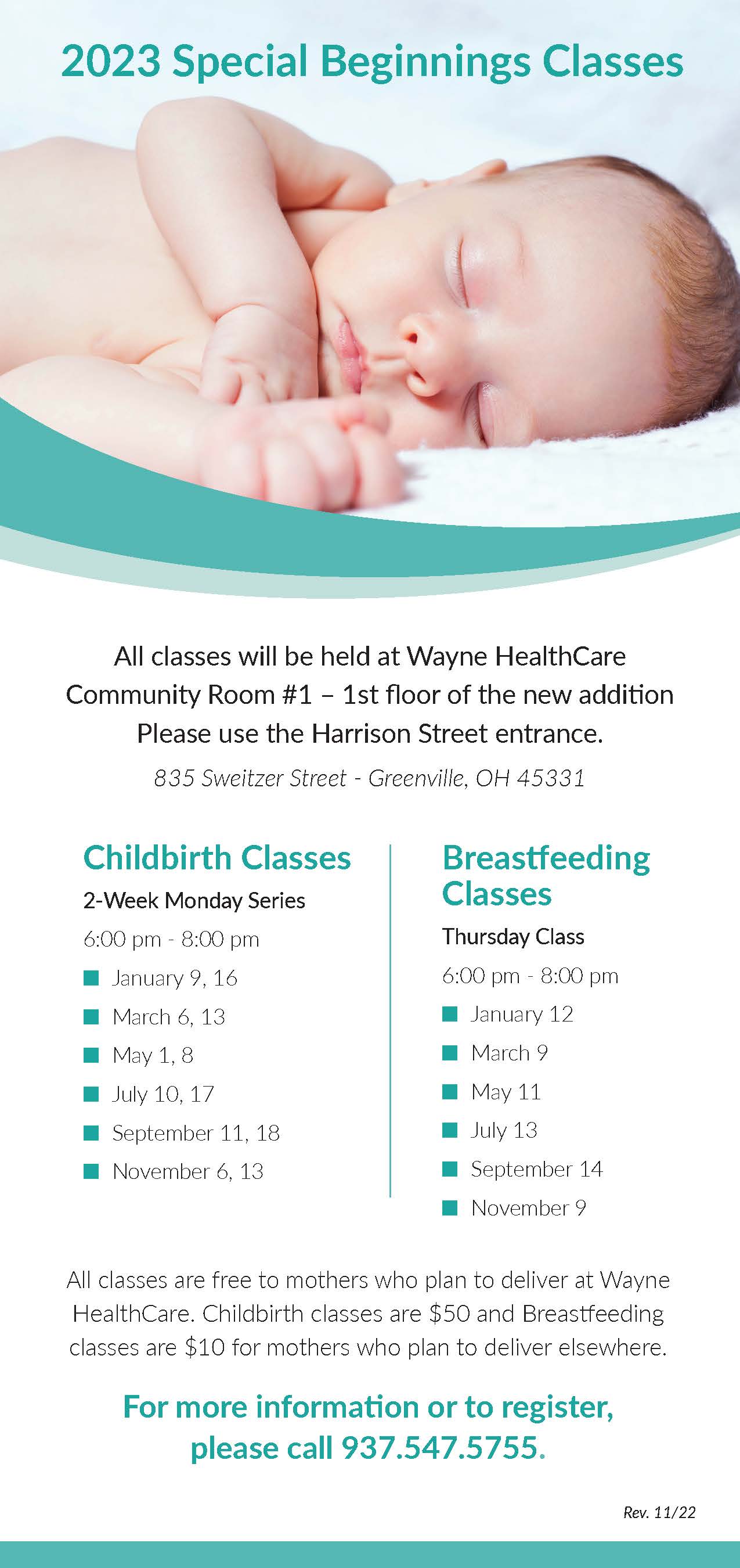 Special Beginnings classes at Wayne HealthCare are a wonderful way for new or experienced parents to learn more about ways to care for their newborn.
Breastfeeding is the healthiest choice for you and your baby. Our International Board Certified Lactation Consultant (IBCLC) will provide information on the physiology of milk production, prenatal preparation, positioning techniques, common problems and tips to help you succeed at breastfeeding. 
Breastfeeding Classes are a Thursday Class from 6:00 pm - 8:00 pm.
January 12, 2023
March 9, 2023
May 11, 2023
July 13, 2023
September 14, 2023
November 9, 2023
All classes are FREE to mothers who plan to deliver at Wayne HealthCare. Breastfeeding classes are $10 for mothers who plan to deliver elsewhere. 
For more information or to register, please call 937-547-5755.
Registration
Price:

Free
Registration Instructions: Register by calling 937-547-5755