COVID-19
#1 Priority is YOUR Health and Safety
At Wayne HealthCare, our top priority is always the safety and wellness of our patients, staff, and community. From the onset of this new coronavirus, we've been implementing COVID-19- specific protections and are keeping our providers and staff abreast of the latest developments and guidelines from the Centers for Disease Control and Prevention (CDC).
Visitor Restrictions
Testing Locations:
COVID-19 PCR Testing Options collected in Outpatient Laboratory

Standard or Rapid PCR Test

Valid Photo ID
Doctor's order required
Results in 1-3 days or longer depending on test volume, same-day for rapid test
Insurance Card
Results available via Patient Portal

Rapid PCR Test (Self Directed Testing)

Valid Photo ID
Doctor's order not required
Same-day results
$100
Results available via Patient Portal
Wayne Primary Care & Walk-In Care Services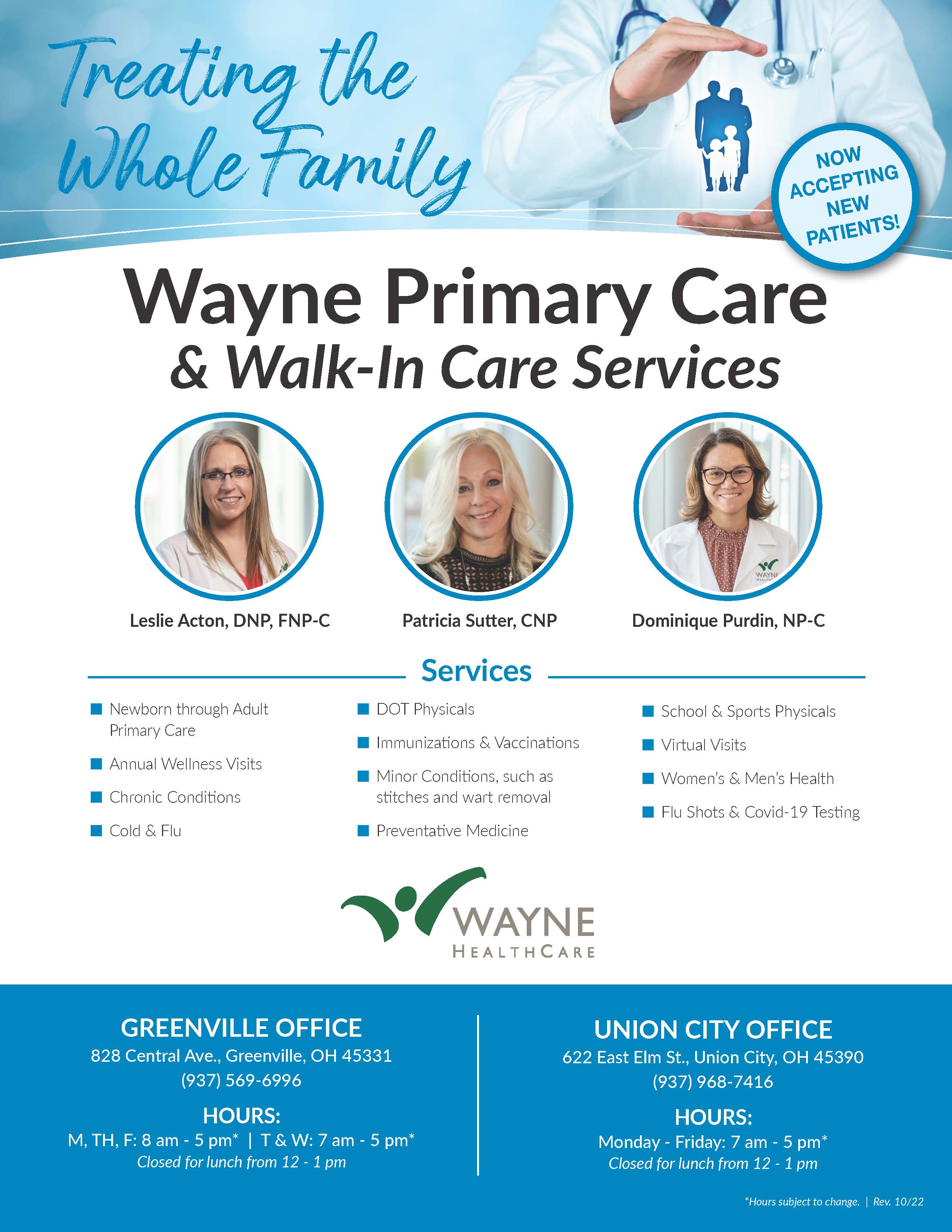 Additional COVID Testing Information
COVID Information & Resources
Lobby Hours
WHC now has two entrances, the Sweitzer Entrance and the Harrison Entrance.
Sweitzer Entrance
Monday through Friday: 5:30 am – 5:00 pm
Saturday: 7:00 am – 12:00 pm
Sunday: Closed
Harrison Entrance
Monday through Friday: 7:00 am – 5:00 pm
Saturday: 7:00 am – 5:00 pm
Sunday: 11:00 am – 5:00 pm