Cardiology and Cardiovascular Services
YOUR HEART HEALTH IS AT THE CENTER
OF EVERYTHING WE DO.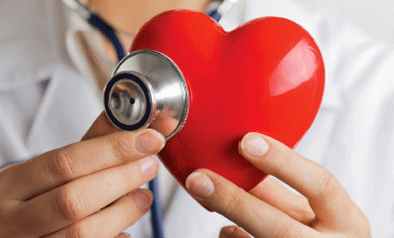 At Wayne HealthCare we take pride in providing quality care for our patients by identifying risk and providing treatment early to encourage a better long-term outcome and quality of life. Heart health is very important and early detection is key.
Brian Dulin, MD, FACC is board certified in cardiovascular disease and internal medicine and is a graduate of The Ohio State University College of Medicine and Public Health. He completed an internal medicine residency at the University of Kentucky and a cardiovascular disease fellowship at Yale University. Dulin provides a full range of heart and vascular care.
Cardiovascular Services:
Abnormal heart rhythm evaluation/management
Cardiac consultation
Cardiac health preventative counseling
Cardiovascular screenings/exams
Cardioversion
Echo (heart ultrasound)
EKG
Event (heart rhythm) monitor
Loop recorder implantation
MUGA scan
Stress test
Transesophageal echo
Vascular ultrasound
Dr. Dulin has privileges at Wayne HealthCare and Miami Valley Hospital. New and established patients may now call the Wayne Cardiovascular Center at 937-569-6707 to book an appointment with Dr. Dulin. Most Major Insurance Plans Accepted.
Office Hours:
Monday - Thursday
8:00AM - 5:00PM