Pain Management
TIRED OF FEELING LIMITED BY PAIN?
BALANCED PAIN MANAGEMENT
MAY BE THE NEXT BEST STEP FOR YOU.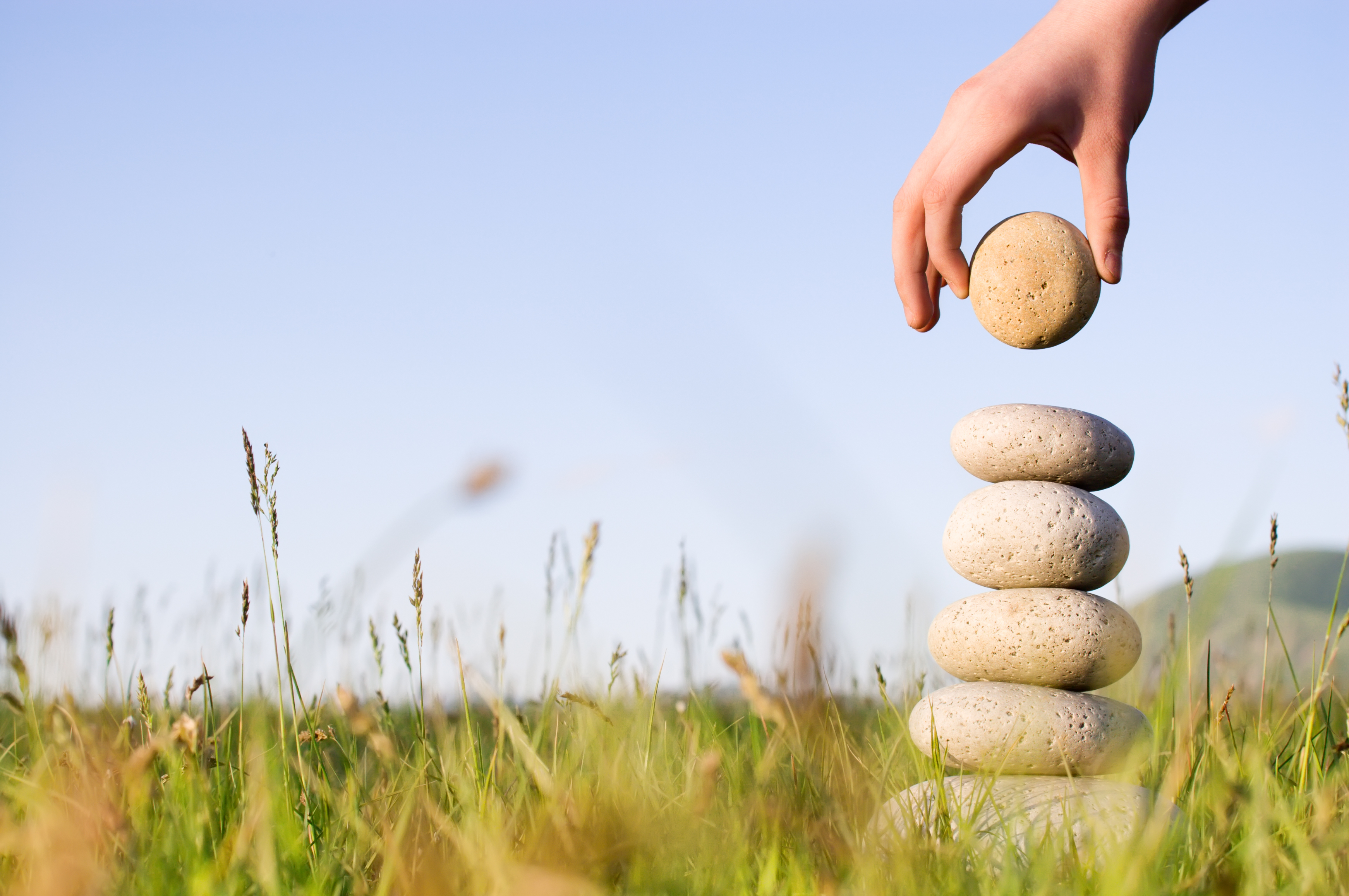 At Wayne HealthCare Pain Management Center, we pride ourselves on providing a balanced pain management program.
Care plans are tailored to each individual that include a variety of treatment options that help restore patients to the activities of their daily lives and provide them with the highest quality care.
COMMON INTERVENTIONAL PROCEDURES:
Epidural steroid injections
Spinal cord stimulation
Joint injections
Selective nerve root blocks
Radiofrequency ablations
Don't suffering any longer, ask your provider about a referral today!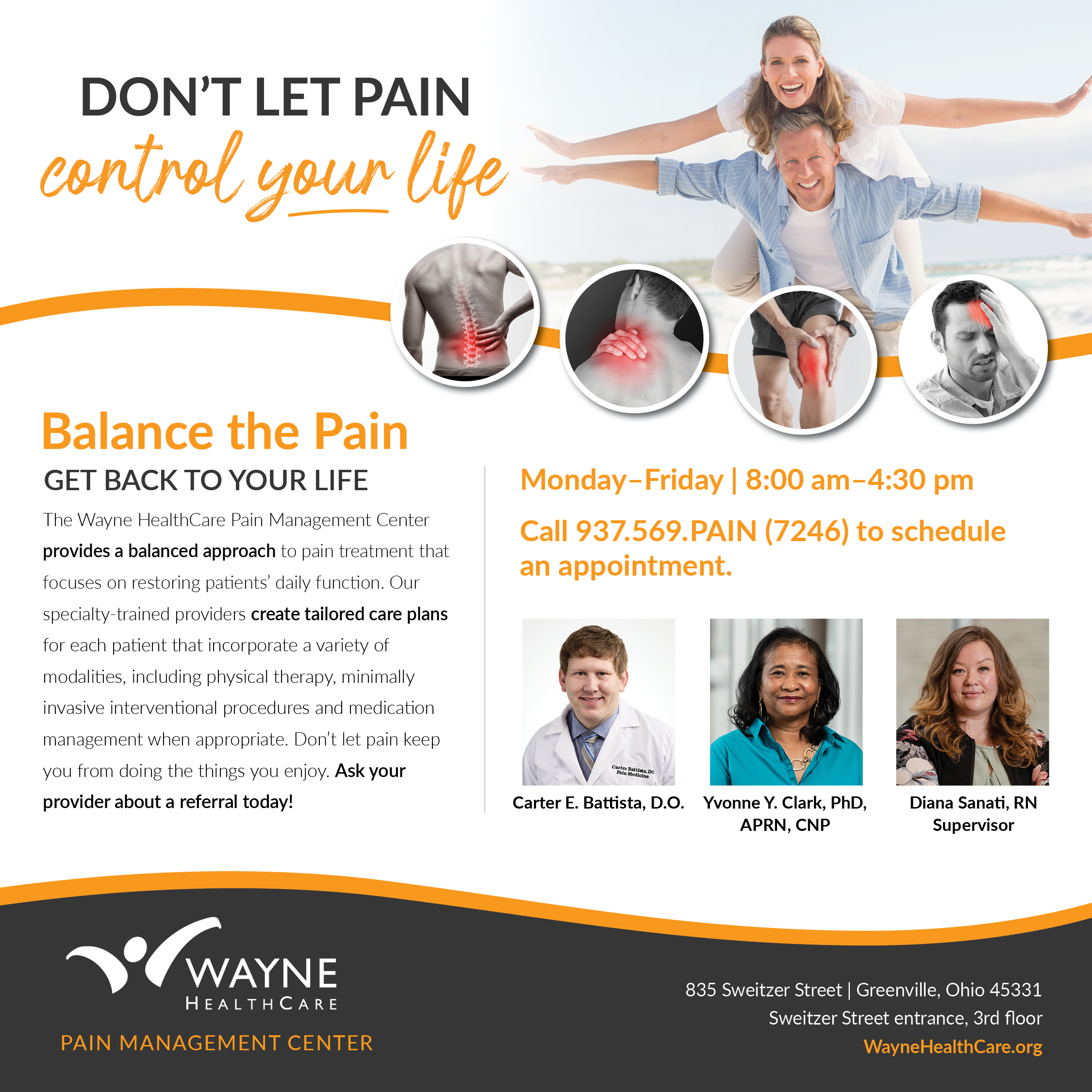 Wayne HealthCare Pain Management Center is conveniently located on the third floor of of our hospital.
Pain Management Resources:
To schedule, please call (937) 569-PAIN (7246)
Monday through Friday from 8:00 a.m. to 4:30 p.m.