A Milestone Celebration for a Special Robot 'Surgeon'
Posted On:
Written By:

Wayne HealthCare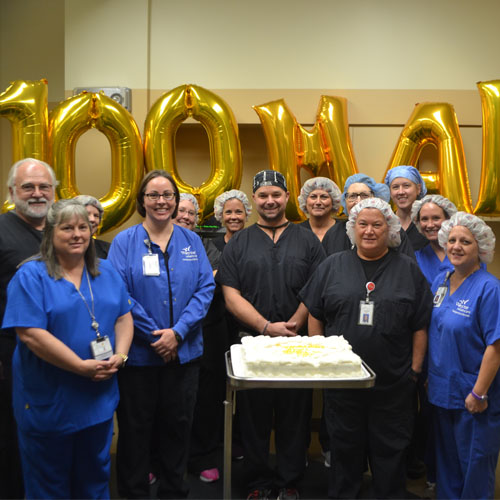 A robot 'surgeon' at Wayne HealthCare is helping to revolutionize knee and hip replacement surgeries in the Dayton area.
The surgery team at Wayne HealthCare recently celebrated its 100th successful robotic-arm assisted surgery using the Stryker Mako robot.
Wayne HealthCare is the only hospital in the Miami Valley that has the system.
The Mako's surgical precision ensures that each patient's joint replacement is customized to their specific anatomy. That's resulting in shorter hospital stays, quicker recoveries and higher patient satisfaction.
It's an especially promising technology for the millions of Baby Boomers who are choosing to remain active into their 50s, 60s, 70s, and beyond.
Wayne HealthCare is proud to partner with the award-winning team at Orthopedic Associates.
For more information and/or to schedule a consultation to find out if Mako might be right for you, click here.
Here's a short clip of the recent celebration at Wayne and our Mako milestone.