Versant New Grad Nurse Residency Program
Wayne HealthCare – Versant® | CASE STUDY
For immediate consideration, contact Amie Jo Stanley, MSN, RN at (937) 569-6301 or amiejo.stanley@waynehealthcare.org.
Your Future is Calling!
Join RN Amariah at Wayne HealthCare, and love what you do!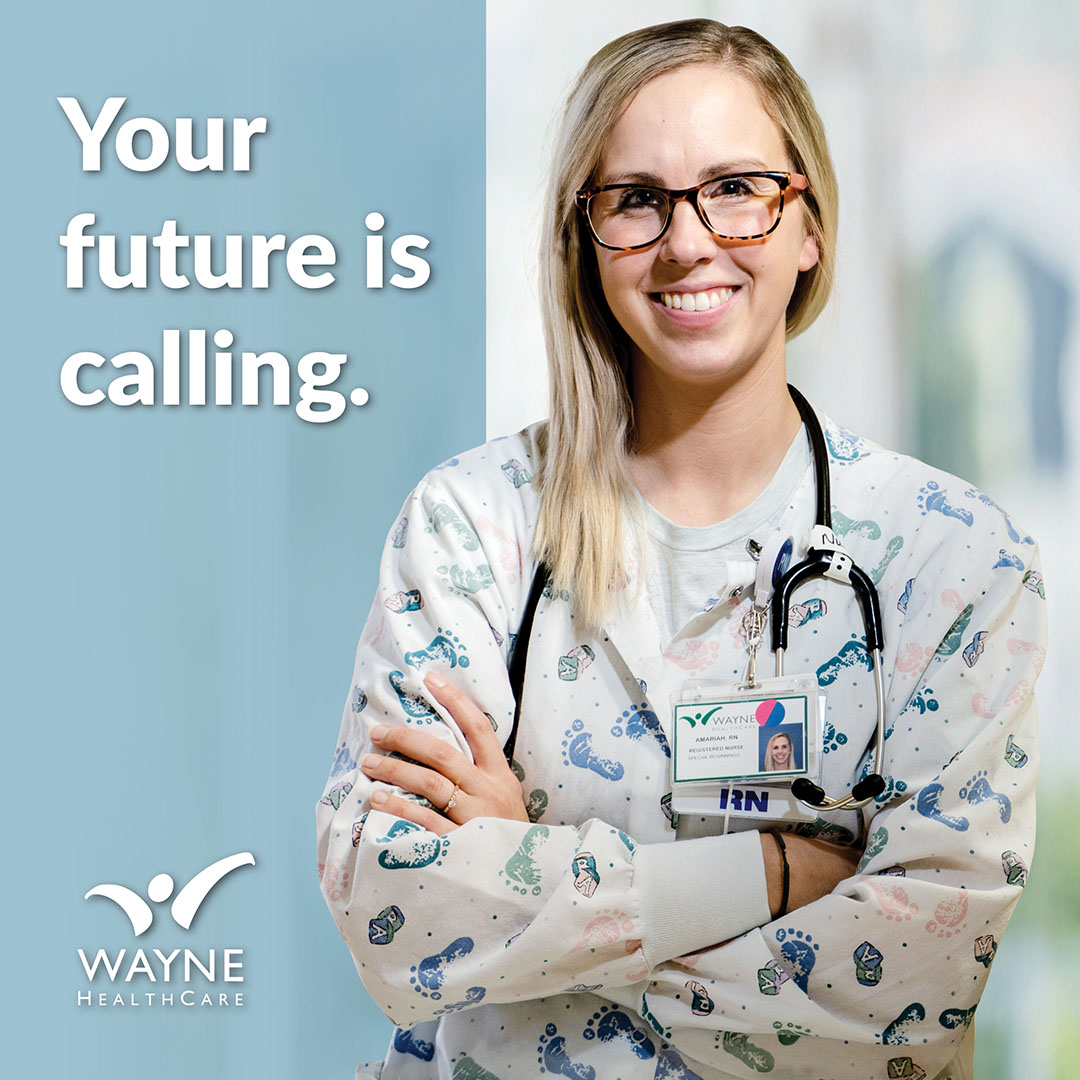 "It feels like family here."

Amariah, RN and Versant Nurse Residency Graduate, Wayne HealthCare
Excel and stand out in the nursing field by enhancing your skills with the Versant New Graduate Nurse Residency™ Program.
Renowned Versant Program
New RN graduates get the right start with hands-on experience via the nationally-acclaimed, evidence-based Versant Nurse Residency Program.
Smart Benefits & Flexible Hours
Talk about benefits. How does tuition reimbursement, medical, dental, vision, generous PTO, life insurance, fitness discounts, cafeteria discounts, and more sound?
Set Up for Success!
Get this: you'll have a dedicated preceptor, plus regular sessions with mentors and debriefers who want you to win!
No Contract? No Problem!
No contract's required. We want you to want to be here, because once you're here, you're family.
Big City Access; Small Town Feel
Located in west central Ohio, Darke County offers outdoor fun for every season. Want to get away to the big city? Just hop in your car for a quick trip to Columbus, Cincy, Dayton or Indianapolis.
Smiling Faces
Enjoy a family atmosphere, positive attitudes, recognition programs, and surprise perks.
5-Star Ranking
Work in a 5-Star CMS-rated hospital.
New Digs
Breathe deeply and smell the new. Work in a new, modern $60 million addition.
Applications are now being accepted for Wayne HealthCare's Versant RN nurse residency cohort.
Email completed application to careers@waynehealthcare.org.
Have questions about our Versant program? Email amiejo.stanley@waynehealthcare.org or
call (937) 569-6301.