Employee Of The Month: Gwen Weidenhammer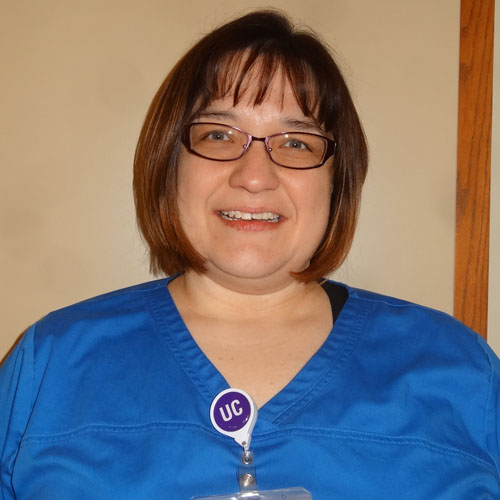 CLINICAL RECOGNITION | APRIL 2018
NAME: Gwen Weidenhammer
DEPARTMENT: Intensive Care Department (ICU)
YEARS WORKED AT WAYNE HEALTHCARE: 10 Years
FAMILY: Daughter - Emily, 7 years-old
HOBBIES: Spending time with family and being outside.
SPECIAL EXPERIENCE OR FAVORITE MOMENT AT WAYNE HEALTHCARE: Working as a team with great team members!
REASON SELECTED FOR EOM:
"GRACE UNDER PRESSURE" – Gwen always goes above and beyond what her job entails. She is an excellent team player and makes the other team members better! However, on the weekend after the recent computer update, she displayed extraordinary patience and professionalism when assisting other team members not only in ICU, but in other departments, on how to navigate the new system. It is truly a blessing to be on the same team as Gwen!!
VALUES DEMONSTRATED: Compassion, Positive Attitude, Leadership, Accountability, and Teamwork