Employee Of The Month: Joy Hunt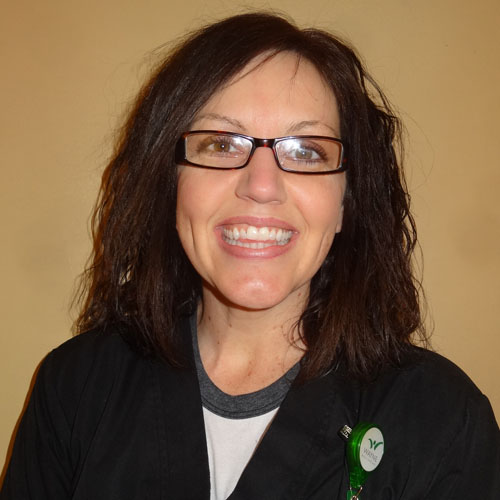 NON-CLINICAL RECOGNITION | MARCH 2018
NAME: Joy Hunt
DEPARTMENT: Environmental Services
YEARS WORKED AT WAYNE HEALTHCARE: 6 Months
FAMILY: My family are my friends and fur babies!
HOBBIES: Going to school full-time to earn my Associate's Degree in Business, and also working full-time in my photography business.
SPECIAL EXPERIENCE OR FAVORITE MOMENT AT WAYNE HEALTHCARE: I enjoy working with all my co-workers, they are very SPECIAL!!!
REASON SELECTED FOR EOM:
Joy works very hard. She always stays over to clean so it will not be left over for the other shift! She stayed over to help in ED and 3rd floor. She makes sure everything is done before she leaves! Anytime there is a need for Housekeeping in the evenings, Joy is always there as soon as she is able. Joy never has a bad attitude or complains. She is always willing to do whatever needs done! Many times she has been swamped and she is always smiling and joking even when she is stressed. We love her smile and friendly attitude. She is always professional and courteous! Joy is a very valuable Team Member for this hospital!
VALUES DEMONSTRATED: Dependability, Positive Attitude, and Teamwork