Employee Of The Month: Brian Rembacki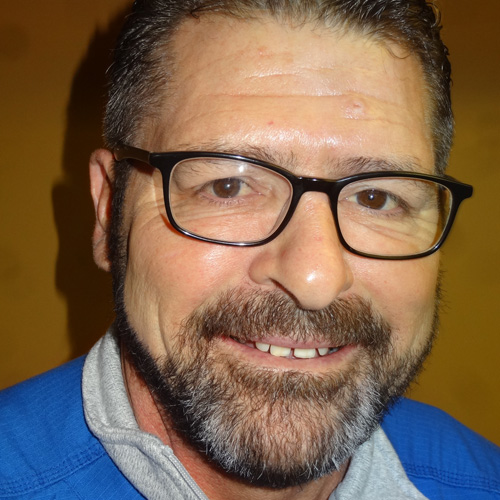 CLINICAL RECOGNITION | January 2018
NAME: Brian Rembacki
DEPARTMENT: Nursing Administration
YEARS WORKED AT WAYNE HEALTHCARE: 16 Years
FAMILY: Wife: Betty, Daughters: Danielle and Nicole, Son-n-laws: Brent and Jordon, Grandsons: Dominik, Jameson, Roman and Carson.
HOBBIES: Golf, gardening, being outdoors, grilling and spending time with family and friends.
SPECIAL EXPERIENCE OR FAVORITE MOMENT AT WAYNE HEALTHCARE: In the past I have walked by the Wall of Fame and thought, well it's part of our job. I still carry these feelings, but with my nomination, it helps me look at the bigger picture and that is, that whatever our role is at Wayne HealthCare, we all just want to be appreciated.
I do not have one particular favorite moment, but I do my best to assist everyone I work with. Hopefully I leave those i've assisted, patients, family members and colleagues with a smile on their face and a feeling that I made a difference in their life. Thanks to the nominator(s) and WHAM committee for this recognition!
REASON SELECTED FOR EOM: Brian is always willing to help staff and our patients! He goes beyond the call of duty to help patients and their needs and requests. He steps in and helps the staff when needed! He is also able to start IV's in a timely manner, calm upset patients and family members. He even found a stuffed animal to calm a MRDD patient who was yelling and upset. He excels in Leadership and Positive Attitude!
VALUES DEMONSTRATED: Leadership, Teamwork and Positive Attitude