Employee Of The Month: Lyle Baker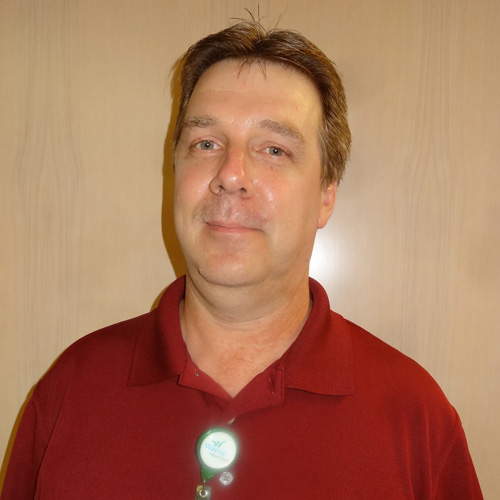 NON-CLINICAL RECOGNITION | JUNE 2018
NAME: Lyle Baker
DEPARTMENT: Information Services
YEARS WORKED AT WAYNE HEALTHCARE: 4 Years
FAMILY: Wife - Lyn and Son - Matthew
HOBBIES: Spending time with family and working on projects around the house.
REASON SELECTED FOR EOM:
OVER THE TOP!!! Lyle helped the Patient Financial Services Department move computers to a temporary location. The Patient Financial Service Department was completely remodeled and Lyle had to move all the computers plus extra ones to accommodate the move. Then after the remodel – Lyle moved all the computers back. We are extremely grateful for his effort!!!!
VALUES DEMONSTRATED: Teamwork and Positive Attitude