Employee Of The Month: Diane Baker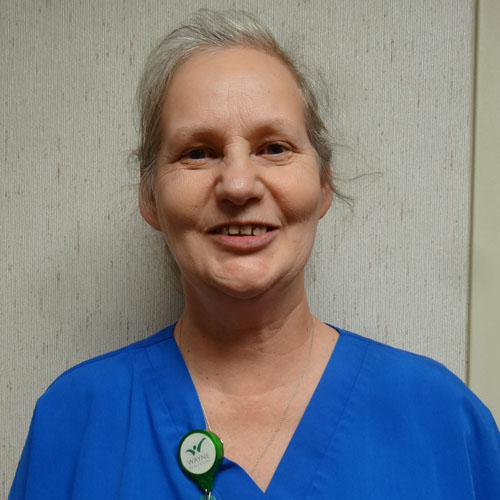 CLINICAL RECOGNITION | MARCH 2018
NAME: Diane Baker
DEPARTMENT: 3 North
YEARS WORKED AT WAYNE HEALTHCARE: 16 Years
FAMILY: Husband, Jack. We have been married 34 years and we have 2 Sons and Daughter-In-Laws with 5 grandchildren.
HOBBIES: Quilting and my 2 dogs
SPECIAL EXPERIENCE OR FAVORITE MOMENT AT WAYNE HEALTHCARE: I enjoy working with all my co-workers, they are very SPECIAL!!!
REASON SELECTED FOR EOM:
"DOING EXTRA FOR HER PATIENTS"
Diane shaved a patient who had a beard like Grizzly Adams. He could not see and was hard of hearing. She also cut his hair for him and he looked like a new man and he was so HAPPY!!
Diane is One in a Million!!
She always goes the extra mile for her patients and co-workers. She makes me Home-Made Noodles and Dumplings, just because!
Nominated by Deb Osborne,RN
VALUES DEMONSTRATED: Compassion, Positive Attitude, and Teamwork