Employee Of The Month: Sonja Elliott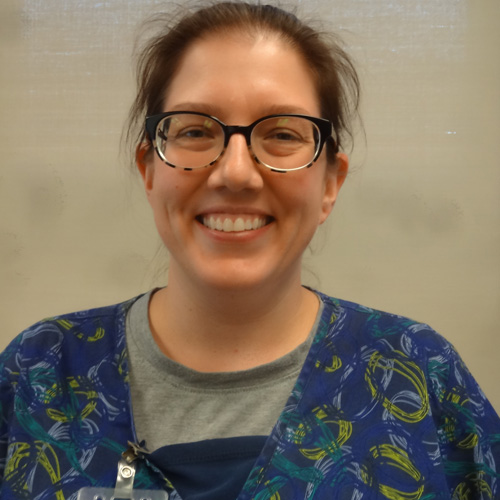 NON-CLINICAL RECOGNITION | MAY 2018
NAME: Sonja Elliott
DEPARTMENT: Environmental Services
YEARS WORKED AT WAYNE HEALTHCARE: Many
FAMILY: I have three kids, two boys and a girl with four grandkids. I have been with Rick for 14 years. He has one daughter and one granddaughter.
HOBBIES: I love spending time with family and friends, camping and boating!
SPECIAL EXPERIENCE OR FAVORITE MOMENT AT WAYNE HEALTHCARE: I have a lot of good memories. I always try to make people smile. We spend more time with co-workers than family. I always try to joke around. You have to enjoy life!
REASON SELECTED FOR EOM:
I WITNESSED SONJA GRAB A WHEELCHAIR AND ASSIST SEVERAL PATIENTS WHILE SHE WAS CLEANING IN THE MAIN LOBBY. SHE ASSISTED A WOMAN IN LABOR WITH A WHEELCHAIR WHEN THE GREETER WAS BUSY. SHE ALWAYS PUTS OUR PATIENTS FIRST AND LOOKS AT WAYS TO MAKE THINGS SAFER AND MORE CONVENIENT FOR THEM. SHE ALSO HELPS HER CO-WORKERS WITH PROJECTS AND TRAINS OUR NEW EMPLOYEES IN THE DEPARTMENT.
VALUES DEMONSTRATED: Leadership and Compassion