Employee Of The Month: Kelly Vandegrift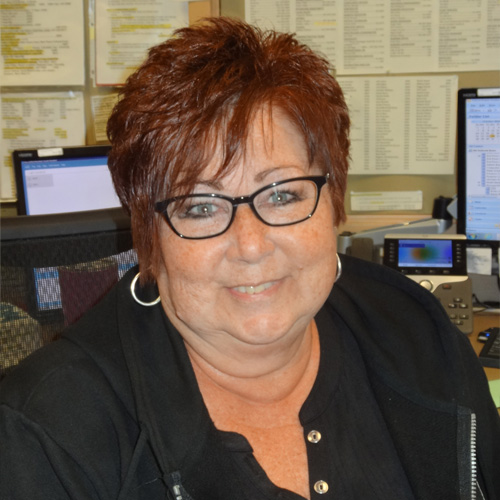 NON-CLINICAL RECOGNITION | November 2018
NAME: Kelly Vandegrift
DEPARTMENT: Telecommunications
YEARS WORKED AT WAYNE HEALTHCARE: 33 Years
SPECIAL EXPERIENCE OR FAVORITE MOMENT AT WAYNE HEALTHCARE: I have many favorite moments at WHC, but most of all I love being here at Night. I feel I can be most helpful to people and help be a calming presence in the stressful times.
FAMILY: Three girls - Katie, Rebecca and Caroline plus Two grandchildren – Lucie and Sam
HOBBIES: I love gardening and the beauty of Nature. I love to sing and read. I love spending time with family.
REASON SELECTED FOR EOM:
There was a lady in the ED waiting room who was clearly upset. She did not have a ride home and her husband was being transported, so she was desperately calling family and friends and leaving voicemails and No one was picking up. Kelly went out to the lady and told her that she would make calls for her and try to get a hold of someone for her. Eventually the lady was able to get in touch with someone and she started crying. She said "You both were the answer to my prayer". This warmed my heart so much and I think this is a perfect example of Wayne HealthCare!
VALUES DEMONSTRATED: Wonderful Customer Service and Compassion