Employee Of The Month: Dr. Peter Lachiewicz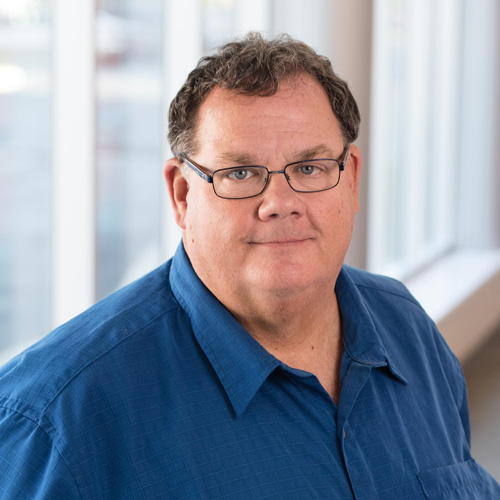 CLINICAL RECOGNITION | October 2018
NAME: Dr. Peter Lachiewicz
DEPARTMENT: Western Ohio OB/GYN
FAMILY: Widowed since November 2013. 4 Children: Sarah (age 34) lives in Guam; Andrew (age 32) lives in Montana; Emily (age 30) lives in Georgia and Liane (age 28) lives in Mississippi
HOBBIES: TRAVEL...I just returned from a 2-week trip to Hawaii!
REASON SELECTED FOR EOM:
A LETTER FROM A PATIENT:
I wanted to bring your attention to the treatment I have received from Western Ohio Obstetrics & Gynecology, specifically that of Dr. Peter Lachiewicz. Before I start, I would like to say every staff member at this office that I have come in contact with has been nothing but professional and friendly. They do not speak to you in a cold manner indicative of someone trying to quickly push through patients and get through their day.
I first visited this office Friday, July 6, 2018. During this visit, Dr. Lachiewicz took a rather thorough medical history of me, which other doctors had done before. I had scheduled this visit for an exam and to speak with him about a replacement Mirena and a potential yeast infection.
Dr. Lachiewicz and his nurse came in the room and he introduced himself. When I spoke with him, I was completely taken aback. He took the time to go through my medical history with me, including medications I was taking, as prescribed by other physicians. He was more thorough than any other physician had been. Also, we had this conversation prior to me disrobing and preparing for the exam, which was a first for me. With other gynecologists I had seen, they did not enter the room until I was ready and they could get in and out.
Skip forward to the exam. As he progressed through the exam, he was speaking to me about what he was doing and how it would feel, which was very nice to put to mind at ease as to what to expect next. When the exam was finished, we spoke about the cultures he took and he spoke to me thoroughly about my exam. He then referred me to a gastroenterologist and provided me a card of a dermatologist, as he saw I was having issues with rosacea and acne, that I had mentioned had been getting worse. I admit, I have not had the opportunity to follow up with the dermatologist as yet.
Because Dr. Lachiewicz took the time to care about my medical history and all of me as a patient, not just what I came to him for, he may have saved my life.
My mother had colon cancer when she was in her early 50's and that was one of the many things in my medical history I spoke with Dr. Lachiewicz. I scheduled an appointment for an EGD for my abdominal/stomach issues and because my mother had colon cancer, I was able to receive a colonoscopy earlier than most. They found one polyp and when it was biopsied, it was determined to be premalignant.
I have since had another appointment with Dr. Lachiewicz and received the same treatment. For a woman going through such a personal exam, I do not dread going to see him. I actually feel relief knowing I am going to be so well treated.
I am so grateful for the care I received at Western Ohio Obstetrics & Gynecology and Dr. Lachiewicz has a patient for as long as he practices and I have been speaking to my friends and colleagues about him as well.
Thank you for your time!
VALUES DEMONSTRATED: Compassion