Employee Of The Month: Dionne Jones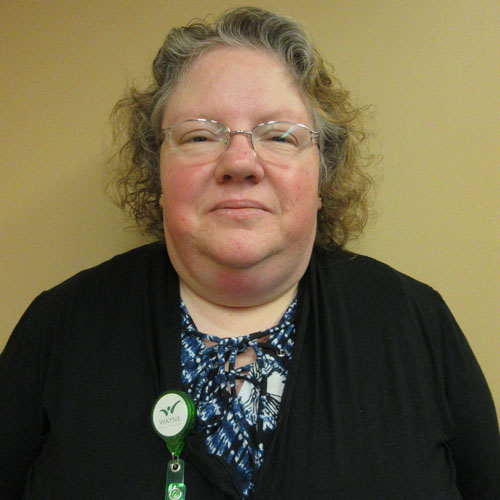 OPERATIONAL RECOGNITION | December 2019
NAME: Dionne Jones
DEPARTMENT: Central Scheduling
YEARS WORKED AT WAYNE HEALTHCARE: 2 Years
Special Experience or Favorite Moment at Wayne HealthCare: My favorite moment is when a patient on the phone says "Thank You, that really helps." I have always enjoyed helping people.
FAMILY: Husband-Don, Sons-Devyn and Dean, and 3 Cats
HOBBIES: Reading and Listening to my Favorite Group, "Home Free"
REASON SELECTED FOR EOM:
Dionne Jones is a prime example of that WHC is all about. There isn't a task that Dionne is faced with that she can't handle. In recent months, our Department has been short-handed in the ED. Dionne has picked up days on 3rd shift, which no one likes to do. She will work as many days during the week that she can, and then will go to the ED in the evening and work where needed. Dionne is never afraid of taking on any task that is at hand. She, in my mind, deserves to be Employee of the Month every month! She always gets her work done promptly, and she does it with a smile on her face. Dionne is what WHC is all about, a smiling face and a willingness to work as a team to get the job done!
She is an amazing person to work with everyday! I am lucky to call her my coworker!!!!!
Submitted by Abby Hunt
VALUES DEMONSTRATED: Teamwork and Amazing Work Ethic