Employee Of The Month: Angela Nevels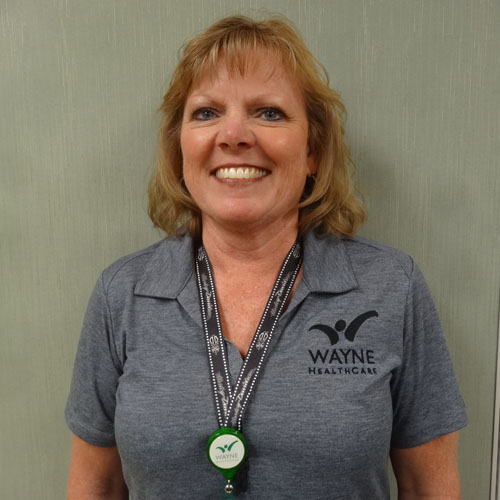 OPERATIONAL RECOGNITION | July 2019
NAME: Angela Nevels
DEPARTMENT: Patient Financial Services
YEARS WORKED AT WAYNE HEALTHCARE: 16 Years
SPECIAL EXPERIENCE OR FAVORITE MOMENT AT WAYNE HEALTHCARE: I would like to thank Cindy Shuttleworth for giving me a chance at the hospital and Tammy Hoke and Dawn Bunch for the knowledge and growth in our Department. This has been a great 16 years, and I hope to have another 16 years
FAMILY: Husband, Son , Daughter-in-Law and 3 Granddaughters
HOBBIES: Learning to ride my motorcycle. Spend time with grandbabies and taking long rides with my husband on his bike.
REASON SELECTED FOR EOM: Angela is always willing to help others in the department and her positive attitude is contagious! Recently, the Billing Department had a fun activity to increase the collections in May. Angela not only led and cheered her team on, but she ROCKED it for her team with a whopping $1.2 million in collections! Her accountability and diligence has helped those Medicaid and Medicare patients with payment on their accounts, so they aren't worried or stressed with additional bills, and provides great customer service on Behalf of Wayne HealthCare. This large collection not only helps patients and families, but it saves the organization money, time and resources for future collection on these accounts. WAY TO GO ANGELA!!!!
VALUES DEMONSTRATED: POSITIVE ATTITUDE, ACCOUNTABILITY, LEADERSHIP AND WONDERFUL CUSTOMER SERVICE!!