Employee Of The Month: Danyal Kniesly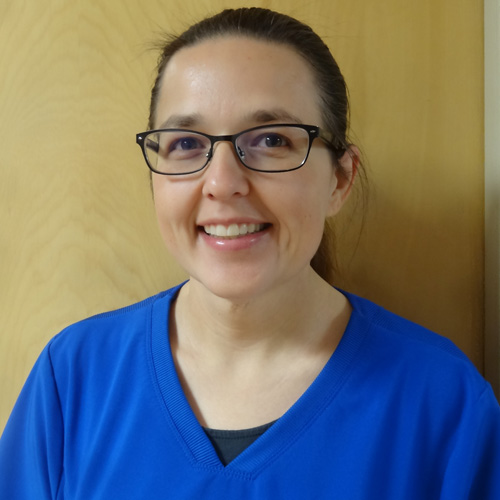 CLINICAL RECOGNITION | June 2019
NAME: Danyal Kniesly
DEPARTMENT: 3 North Telemetry
YEARS WORKED AT WAYNE HEALTHCARE: 16 years
SPECIAL EXPERIENCE OR FAVORITE MOMENT AT WAYNE HEALTHCARE: I do not have a specific one, but I love watching my patients' health improve. Educating my patients to make better health choices and to live their best lives!!
FAMILY: Married to husband Mark for 17 years with 3 Children: Lydia, Laban and Levi
HOBBIES: Reading and Watching my Children play Sports
REASON SELECTED FOR EOM: Danyal is very willing to help out wherever needed. She uses her nursing skills to help other departments and always does so with a positive attitude. Specifically our department is exceptionally grateful for her help and assistance with a medically complex patient. Danyal was extraordinarily patient in helping with numerous questions throughout the day. She is always willing to step right in to the work to care for the patients in the best way possible. She was exceptionally helpful on this particular day and is greatly appreciated!!
VALUES DEMONSTRATED: COMPASSION, TEAMWORK, and POSITIVE ATTITUDE