Employee Of The Month: Jake Schneider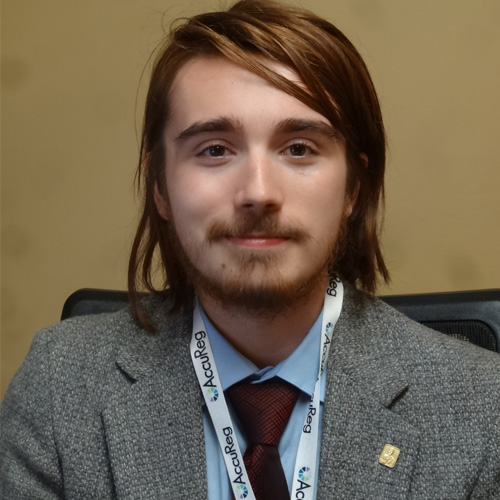 OPERATIONAL RECOGNITION | June 2019
NAME: Jake Schneider
DEPARTMENT: Registration
YEARS WORKED AT WAYNE HEALTHCARE: 8 Months
SPECIAL EXPERIENCE OR FAVORITE MOMENT AT WAYNE HEALTHCARE: A Special Experience I had at WHC is when Lauren Rawling and I played music for the Versant New Graduate Nurse Program.
FAMILY: Bo Schneider (Father), Amy Blackburn (Mother) and Cody Schneider (brother)
HOBBIES: I am a Musician, a "Part-Time" Vinyl collector and I enjoy Drawing!
REASON SELECTED FOR EOM: Jake is the most hard working and compassionate co-worker we have in my opinion! He always helps when needed without question and most of the time without being asked. He is always there to jump to aide with co-workers and patients. We had a very busy night in the Emergency Department and he and I were working together. I got very sick and he took it upon himself to take the heavy flow of patients and made sure I was alright. Jake always cares for the People around him without expecting anything in return. THANKS JAKE!!! From Registration Staff!
VALUES DEMONSTRATED: COMPASSION, POSITIVE ATTITUDE, AND WONDERFUL CUSTOMER SERVICE!!