'You Got This': One Nurse's Inspirational Story During a Pandemic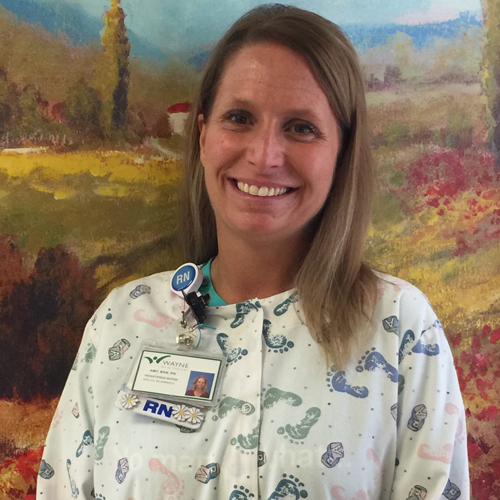 Living through a pandemic is difficult enough, but imagine having to give birth during one.
So far this year, more than 160 babies have been born at Wayne HealthCare in the hospital's Special Beginnings' Birth Center, including some who were born when visitor restrictions were in full swing.
In late March, as the number of confirmed COVID-19 cases continued to rise, hospitals across the region began to implement more stringent visitation policies, which allowed for only one support person to be present during labor.
"It wasn't a decision we took lightly, but it was a necessary decision to prevent spread and protect mothers, as well as our most vulnerable of patients: newborns," said Regina Duff, Director of Obstetrics at Wayne HealthCare.
It was a challenging time for everyone, including expectant parents, their families and Duff's team. Despite that, Duff witnessed over-the-top compassion and caring from her team time and time again, especially from one unusually empathetic nurse.
"To say Amy Meade is caring is an understatement. She's amazing. Not only does she care for her patients and her co-workers, she spends a lot of time getting to know them as individuals. Everyone's special to Amy; every patient and co-worker matters. To her, they're family," added Duff.
'Just Breathe; You Got This!'
Amy, who's worked in the OB department at Wayne HealthCare for more than four years, is known for her reassuring and calming demeanor. It's an approach maternity patient Roxanne Brower knows all too well, as she delivered not once but twice at Wayne HealthCare, and both times, Amy was right there with her, caring, coaching and comforting.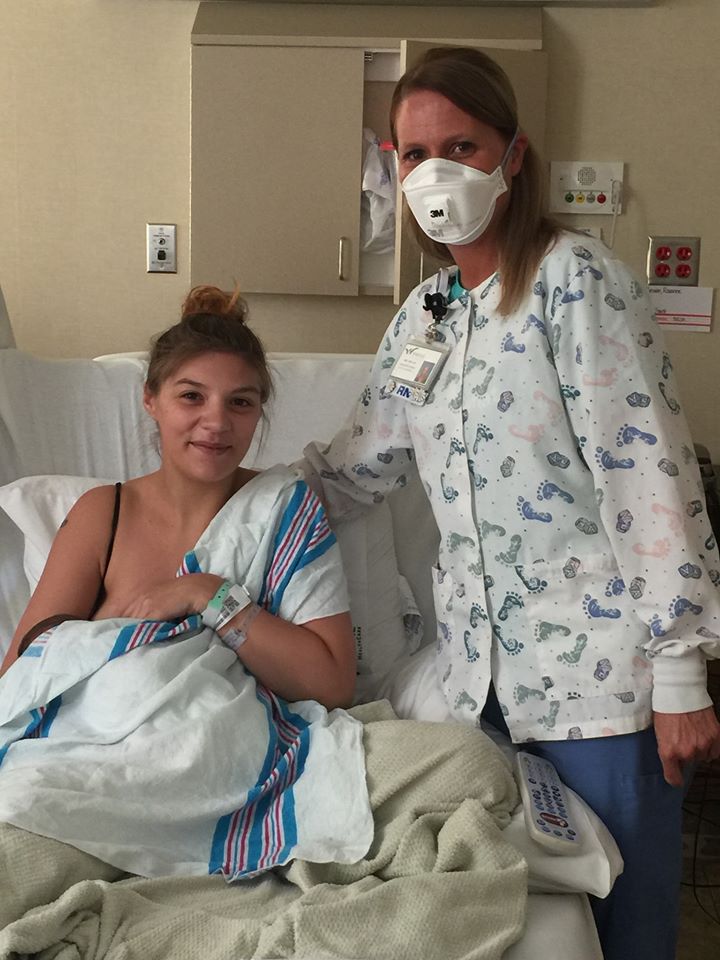 Photo: Maternity Patient Roxanne Brower, Baby Neo and Amy
"Honestly, I don't know what I would have done if Amy wasn't there. I was having a difficult delivery and in a lot of pain. Amy said 'I know it hurts, but you got this; just breathe.' Her coaching and words of encouragement made me feel totally secure and safe," said Roxanne Brower.
Pregnant in a Pandemic
Typically, first-time parents need a bit of extra support from family, but family—specifically her mother—is exactly what another of Amy's patients, a young woman, didn't have when she was faced with giving birth to her first child during a pandemic.
"She was my patient, and she wanted her Mom to be there, but at the time, only one support person was allowed, and while the father of the baby was wonderful, attentive and involved, she was still understandably nervous and anxious about giving birth," said Amy.
To make matters even more challenging, because Amy was required to wear a respirator and face shield, the young woman couldn't see Amy's reassuring smile.
"I could tell she was really rattled. This was her first baby, and she was going to have to deliver without her Mom being there. So, I stepped in and stayed by her bedside my entire shift and comforted her, not only from a nursing capacity, but from a maternal capacity because I felt she really needed it, and she did great!
It's a Calling!
Duff, who isn't shy about recognizing her team's above-and-beyond achievements, says Amy's a positive force and has made such an impression with families in the community that Duff frequently gets calls from expectant parents, asking if Amy's working the week they're scheduled to deliver.