Employee Of The Month: Becky Johns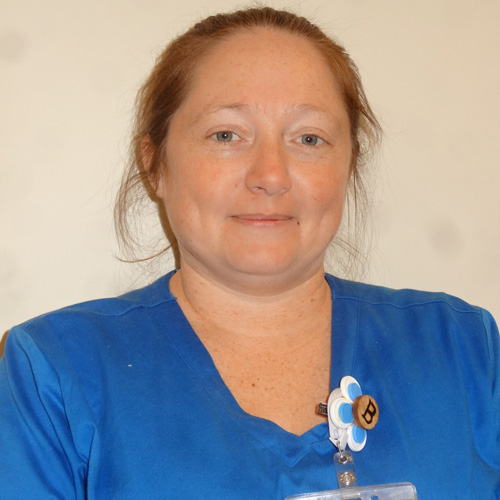 CLINICAL RECOGNITION | December 2018
NAME: Becky Johns
DEPARTMENT: Pre-Post
YEARS WORKED AT WAYNE HEALTHCARE: 12 Years
SPECIAL EXPERIENCE OR FAVORITE MOMENT AT WAYNE HEALTHCARE: I have had so many wonderful moments and special experiences. It is hard to pick one out. WHC is a wonderful place to work!
FAMILY: Husband –Shawn. Daughters - Heather (23), Lindsay (17), Cammie (14) and a Grandson to be here in April 2019
HOBBIES: Spending time with my family and watching my girls play sports!
REASON SELECTED FOR EOM: Becky Johns needs to be rewarded for a job well done in Emergency Room. We had a busy morning and the "crap hit the fan" as we say in ED. We called for help and Becky Johns was sent down and came to our rescue. Becky did not complain. She was happy and willing to help! She even was faced with some difficult circumstances and faced it with a Positive Attitude! We truly appreciate her help and dedication to Wayne HealthCare! You were truly a team player!! Thank you for all that you do!
VALUES DEMONSTRATED: Teamwork, Positive Attitude