Special Recognition: Laura Back, Teresa Reigle (T.K.), Sonja Elliott and Phyllis Schafer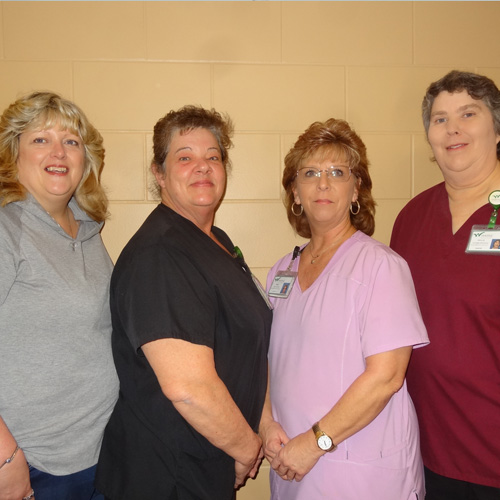 SPECIAL RECOGNITION | December 2018
NAME: Laura Back, Teresa Reigle (T.K.), Sonja Elliott and Phyllis Schafer
REASON SELECTED FOR SPECIAL RECOGNITION:
On October 22, 2018 there was a patient that was talking to the housekeeper on the floor he was an inpatient on. He explained to her that he was homeless, and had only the clothes he was wearing when he was admitted here – no winter coat, hat or gloves. The housekeeper talked with him for awhile, and then put a plan in motion.
She then went to three of her co-workers and explained the situation to them. The four of them put money together and went and bought the patient a new winter coat, hat, gloves and a sweat suit for him to wear when he is discharged, and a bag of snacks for him to have to eat. This is a true showing of compassion and love for our patients, and their jobs!
I would like to nominate these four women for Employee of the Month! They put their hearts and minds to work for someone who had a need. They do this every day for our patients and their co-workers. The four of them went above and beyond the responsibilities of an Environmental Services worker. This is an example of what HealthCare with Heart is about.
The Values demonstrated are Teamwork, Positive Attitude, Accountability and Compassion.
Thank You Very Much for a Job Well Done!!!