Employee Of The Month: Karen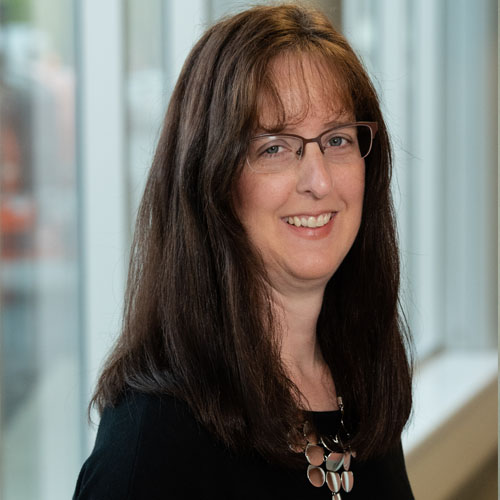 CLINICAL RECOGNITION | February 2020
NAME: Karen Droesch
DEPARTMENT: Diabetes Education
YEARS WORKED AT WAYNE HEALTHCARE: 23 Years
SPECIAL EXPERIENCE OR FAVORITE MOMENT AT WAYNE HEALTHCARE: So many times I have had individuals walk into an educational session with frustration, fear that they may fail, and worried that they will no longer be able to eat the foods they really enjoy. I love it when I can see a smile, acknowledgment or that light bulb moment when they realize that by making small lifestyle changes they can improve their health!
FAMILY: My parents, three sisters, one niece, and three nephews
HOBBIES: Biking, crafts, gardening, genealogy, cooking, spending time with friends and family.
REASON SELECTED FOR EMPLOYEE OF THE MONTH: Karen has made an appreciable difference at Wayne HealthCare. She led the region in obtaining accreditation from the Centers for Disease Control and Prevention (CDC) for " Prevent T2," a diabetes prevention program known at Wayne HealthCare as the Healthy Living Series. She also secured grant funding to cover costs for program participants by improving access for disadvantaged populations.
What's more, she was instrumental in Wayne HealthCare adopting a more proactive versus reactive care approach, which emphasizes preventative healthcare and disease prevention and treatment.
And, she's spent countless hours gathering data, speaking with CDC and Centers for Medicare and Medicaid Services (CMS) representatives and is largely responsible for Wayne HealthCare becoming the first CDC-approved CMS diabetes prevention provider in our region. The program has received referrals from as far away as Cincinnati, which is a testament to Karen's determination and initiative.
Great job, Karen!
SUBMITTED BY: Jordan Francis, Director of Wellness Services and Deb Osborne, RN
VALUES DEMONSTRATED: Positive Attitude, Compassion, Accountability, Leadership, and Teamwork